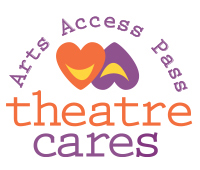 THEATRECARES ARTS ACCESS PASS (2017-18)
The purpose of the TheatreCares Arts Access Pass program is to make the arts accessible to everyone, regardless of their ability to pay. We strive to eliminate the financial barrier that prevents families and individuals from experiencing our theatre's vibrant and diverse live stage productions. Inclusion in the arts builds communities, inspires creativity, and increases understanding of different stories and viewpoints. In addition, exposure to the arts, early and often, builds future audiences, strengthening the economy and culture of our city.

Applications available July 2017.

Eligibility For TheatreCares Arts Access Pass:
Must currently reside in Davenport, FL
Must upload proof of an active benefits card for one of the following:

Electronic Benefits Transfer (EBT) cardholders
Medicaid recipients
Military personnel and their families
Individuals with physical disabilities
Other considerations on a case by case will be considered
Note: TheatreCares Arts Access Passes for the 2017-18 Season are limited to 10 families total. Apply early. Approved applicants will be called by phone to come to TheatreWorks Florida's theatre to pick up their pass.
Do you remember your first theatre experience?
Anyone who wants to embrace the arts should never be denied that opportunity just because they don't have enough dollars in their pocket.
We humbly ask you to support TheatreWorks Florida and TheatreCares in helping the less fortunate become enriched, empowered and transformed through the art of live theatre. Your donation today will make sure no one is left behind tomorrow. All donations are directly applied to the purchase of event tickets for the underserved in our community. Thank you for supporting the"art of changing lives" in Central FL.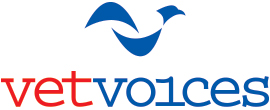 VET VOICES - FALL 2017 - FOCUS GROUP: MILITARY VETERANS
TheatreWorks Florida continues their successful community outreach program, TheatreCares, by partnering with the National Initiative for Arts & Health in the Military, NEA Creative Forces and local veteran clinics to create an ongoing program for Central Florida military veterans that will nurture life long healing and learning through the art of live theatre.

Combining professional actors with veterans on stage, the program will result in an original musical play that incorporates creative writing, songs and visual art to promote creative arts therapy healing from the effects of war.

The Vet Voices program will be free of charge to active duty military members, veterans, their families and their caregivers. It will be presented to the Central Florida public in a continued effort to create awareness of our veterans, their health issues that need attention and the normalization of their lives after war.

Recruitment begins September 2017.