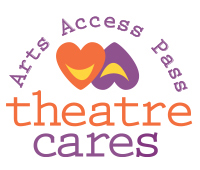 THEATRECARES ARTS ACCESS PASS (2017-18)
The purpose of the
TheatreCares Arts Access Pass
program is to make the arts accessible to everyone, regardless of their ability to pay. We strive to eliminate the financial barrier that prevents families and individuals from experiencing our theatre's vibrant and diverse live stage productions. Inclusion in the arts builds communities, inspires creativity, and increases understanding of different stories and viewpoints. In addition, exposure to the arts, early and often, builds future audiences, strengthening the economy and culture of our city.
Use your TheateCares Arts Access Pass to Reserve Free Tickets!
You can reserve up to 2 tickets per event using your TheatreCares Arts Access Pass. If your household has more than 2 members, you may be able to reserve up to 4 tickets, however, you must call and check availability of the event you wish to attend.
To reserve tickets, you must call for each event you would like to attend at least 48 hours in advance. Box office: 407.340.0473.
You may only use your TheatreCares Arts Access Pass once during the run of an event. The pass must be shown at the door for entry.
Tickets for events are limited, so you may not always get to attend the event date you choose.
Claim your tickets at least 20 minutes before the start of the event, or your tickets will be given away.
Some events are rated PG-13 or R. Check with TheatreWorks Florida to determine if the event is appropriate for your child.
If you cannot attend an event that you have reserved tickets for, it is very important to call ahead to cancel no later than 1 hour prior to your event time. If you fail to pick up reserved tickets, you will not be able to participate in TheatreCares Arts Access Pass program for the remainder of the season.
TheatreCares Arts Access Pass holders must renew their pass each year by filling out a new application.
For more information please call or email Abel Gonzales: 407.340.0473 | theatrecares@theatreworksfl.org.
Applying for TheateCares Arts Access Pass 2017-18
TheatreCares Arts Access Passes for the 2017-18 Season are limited to 10 families total. Apply early. Approved applicants will be notified by phone by Sept 1, 2017 at the latest to come to TheatreWorks Florida's theatre to pick up their pass. We look forward to hearing from you and hope you will continue to check back with us often.
Eligibility For TheatreCares Arts Access Pass
Must be 18 years of age or older
Must currently reside in Davenport or Haines City, FL
Must upload proof of an active Benefits card for one of the following:

Electronic Benefits Transfer (EBT) cardholders
Medicaid recipients
Military personnel and their families
Individuals with physical disabilities
Other considerations on a case by case will be considered
Application Deadline
August 25, 2017
Apply Online
Mail In Your Application
Click on the button to download the application:
Print, fill out and return to:
TheatreWorks Florida
8 E. Cypress St.
Davenport, FL 33837
ATT: TheatreCares Arts Access Pass
Do you remember your first theatre experience?
Anyone who wants to embrace the arts should never be denied that opportunity just because they don't have enough dollars in their pocket.
We humbly ask you to support TheatreWorks Florida and TheatreCares in helping the less fortunate become enriched, empowered and transformed through the art of live theatre. Your donation today will make sure no one is left behind tomorrow. All donations are directly applied to the purchase of event tickets for the underserved in our community. Thank you for supporting the"art of changing lives" in Central FL.
THEATRECARES: A LULAROE FUNDRAISER TESTIMONIAL (7.5.17)
Candy Heller*, LuLaRoe Fashion Retailer, talks about the importance of TheatreWorks Florida's community outreach program, TheatreCares, and what it means to our Central FL community.
LuLaRoe Fundraiser for TheatreCares on Facebook runs Wed 7/5/17 to Sun 7/9/17. Details:
HERE
*
Candy Heller won BroadwayWorld Orlando's 2014 "Best Actress in A Musical (Professional)" when she starred as Mrs. Lovett in TheatreWorks Florida's production of "Sweeney Todd".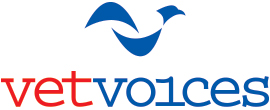 VET VOICES - FALL 2017 - FOCUS GROUP: MILITARY VETERANS
TheatreWorks Florida continues their successful community outreach program, TheatreCares, by partnering with the National Initiative for Arts & Health in the Military, NEA Creative Forces and local veteran clinics to create an ongoing program for Central Florida military veterans that will nurture life long healing and learning through the art of live theatre.

Combining professional actors with veterans on stage, the program will result in an original musical play that incorporates creative writing, songs and visual art to promote creative arts therapy healing from the effects of war.

The Vet Voices program will be free of charge to active duty military members, veterans, their families and their caregivers. It will be presented to the Central Florida public in a continued effort to create awareness of our veterans, their health issues that need attention and the normalization of their lives after war.

Recruitment begins September 2017.